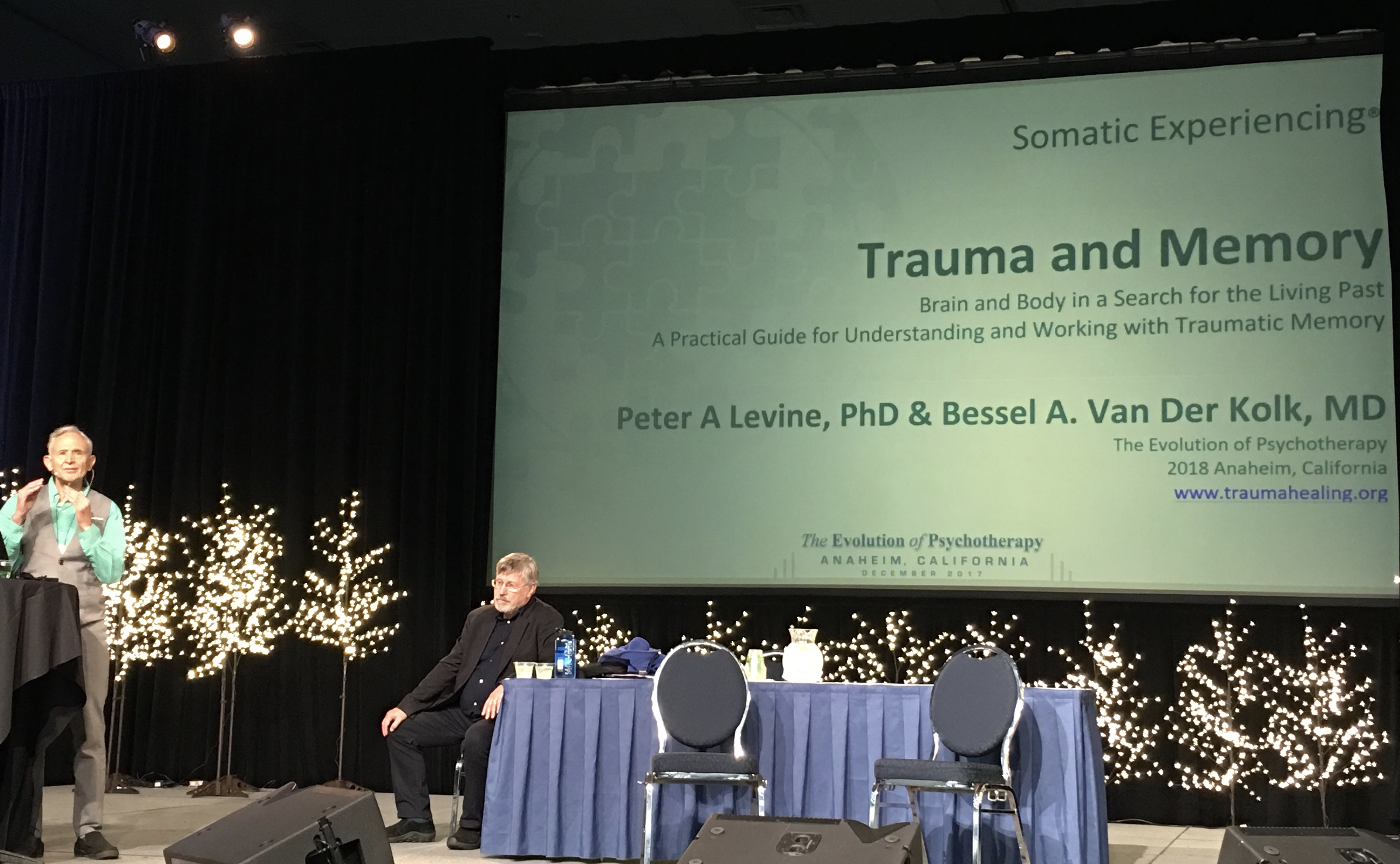 The Evolution of Psychotherapy Conference is held every four years (the "Olympics" for therapists… if you will) and luckily it takes place right in my backyard. Many of the great minds and hearts in the profession travel to this conference, sharing their research, writings and overall wisdom. I always leave feeling excited about the direction of the field, inspired by the science as well as the artistic influences, and ready to learn more and challenge myself. This year I was particularly impressed by Esther Perel, M.A., Bessel van der Kolk, M.D. and Daniel Siegel, M.D. While their individual specialties vary, all three are truly passionate about using novel approaches to create lasting change as well as provide a healing experience not just to an individual or family but to society as a whole.
Esther Perel, author of Mating in Captivity and The State of Affairs, spoke about the complexities of intimate relationships and the ways in which society and culture have influenced our roles and expectations. Perel points out that a marital affair is not always the final straw in an exhausted relationship. Sometimes an affair can serve as an opportunity for a couple to revive their relationship and possibly create a new narrative that works better for both partners as they move forward.
Bessel van der Kolk, M.D., author of The Body Keeps the Score, spoke about the relationship between trauma, the mind, and the body. Van der Kolk describes trauma as "living memory" in the body and mind as opposed to solely a past experience. Even though the traumatic event may be over, the effects of the threat continue to manifest in "the housekeeping of the body" – breath, nervous system/arousal, sleep, and chemical balance. Van der Kolk suggests treatment approaches that include EMDR, Neurofeedback, and yoga as strategies that allow individuals to "come into the room" and experience an internal sense of safety within their bodies as they heal.
Daniel Siegel, M.D., author or many books including The Whole Brained Child and Brainstorm, spoke about adolescence and the "teenage brain". He argued society perpetuates myths about adolescence which allow for misunderstandings regarding how best to support teens through a new opportunity for integration in the brain. Siegel explained that during adolescence the brain goes through a remodeling as it prepares to leave the nest and gain more independence. Many of the physiological changes promote emotional passion, social engagement, novelty and creativity as a way of establishing autonomy and purpose that will be the foundation for adult life. The more parents, teachers, and other adult mentors can do to help teenagers navigate these changes and channel the heightened energy into a more integrated experience, the better suited they will be for the challenges of adulthood.
I am already looking forward to the agenda for 2021! For now, I am excited to apply what I have recently learned to my current work with the community.